Doing Good in the Neighborhood
Each week, The Peak will highlight an individual, group, business, or organization doing good deeds within the community. We are recognizing those who support the women, men, and children… who are volunteering their time to assist others that may be struggling.
Every Friday, Elise Valentine will chat with the person/s Doing Good in the Neighborhood!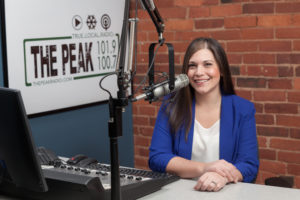 THIS WEEK WE SPOTLIGHT HEAVEN HAIR GALLERY SALON ON PARK STREET IN KEENE – THIS LOCAL SALON STRIVES TO MAKE A DIFFERENCE IN THE COMMUNITY BY GIVING BACK IN SO MANY WAYS. THEY DONATE TO LOCAL NON-PROFITS LIKE JOY'S NETWORK, CEDARCREST, THE COMMUNITY KITCHEN, FAST FRIENDS RESCUE, AND MANY MORE.
OWNER ANJALEE AND HER STAFF CAN BE SPOTTED DOING RANDOM ACTS OF KINDNESS, LIKE BUYING LUNCH FOR DIFFERENT FAMILIES, OR DONATING SHEETS TO THE MONADNOCK HUMANE SOCIETY, OR TREATING STRANGERS TO COFFEE AT BREWBAKERS, THE STAFF AT HEAVEN HAIR GALLERY ARE KNOWN BEYOND THEIR STYLING TALENTS, BUT ALSO HOW AMAZINGLY KIND THEY ARE!
AT CHRISTMAS, THE STAFF TOOK DONATIONS TO HELP A LOCAL FAMILY IN NEED AND RAISED $500! THEY BOUGHT A TARGET GIFT CARDS SO THE FAMILY COULD PURCHASE FOOD, GIFTS, OR WHATEVER THEY NEEDED.
THE BIG BOX STORES OR ONLINE GIANTS DON'T SUPPORT YOUR KID'S LOCAL BALL TEAM – HEAVEN HAIR GALLERY DOES!
JOIN ELISE VALENTINE FRIDAY AT 5:05PM WHEN SHE SPEAKS WITH HEAVEN HAIR GALLERY SALON OWNER, ANJALEE DREHER TO HEAR MORE ABOUT HOW THE SALON GIVES BACK TO THE COMMUNITY.
Doing Good in the Neighborhood is brought to you by: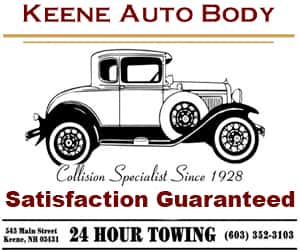 Click  —–> HERE <—– to visit the archives.