Doing Good in the Neighborhood
Each week, The Peak will highlight an individual, group, business, or organization doing good deeds within the community.
Every Friday, Elise Valentine will chat with the person/s Doing Good in the Neighborhood!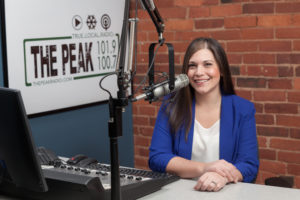 Each week, hear about some of the amazing and selfless acts happening throughout our area in our Doing Good in the Neighborhood segment!
This week we spotlight the Monadnock United Way and The Local Crowd Monadnock who have teamed up to launch the "Start Small, Think Big" campaign going on now through June 11th. All gifts given to TLC's crowdfunding platform during this time will benefit Monadnock United Way's signature early childhood initiative, Impact Monadnock, which seeks to improve outcomes for all children in the Monadnock Region from birth to age eight and their families.
Impact Monadnock is about giving children the best possible start in life so that they can lead healthy, happy lives and become productive members of our community. Many children from Cheshire County live in poverty and suffer from child abuse and/or neglect. A gift to the "Start Small, Think Big" campaign will support IM programs that address these issues through home visiting programs, parent education and support, access to high quality child care, promotion of family friendly business practices, and social emotional supports for children and their teachers.
Join Elise Valentine Friday when she speaks with Katie Gardella, Director of Resource Development and Community Engagement at the Monadnock United Way, to learn more about the "Start Small, Think Big" campaign, and how you can contribute to the initiative.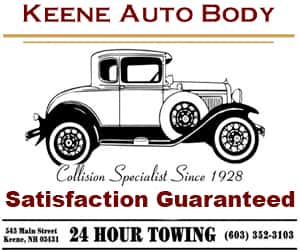 Click  —–> HERE <—– to visit the archives.