Doing Good in the Neighborhood
Each week, The Peak will highlight an individual, group, business, or organization doing good deeds within the community. We are recognizing those who support the women, men, and children… who are volunteering their time to assist others that may be struggling.
Every Friday, Elise Valentine will chat with the person/s Doing Good in the Neighborhood!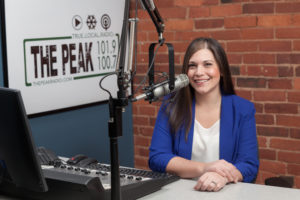 This week we focus on The Loose Knit Group (LKG), an independent service organization comprised of members and non-members of the West Dover Congregational Church. Proceeds from its fundraising activities are donated to the church and to other charities in the community as are in keeping with the church's mission. The LKG is a great example of how service can be selfless as evidenced by the joyful and spirited nature of this force for good in our valley.
The LKG orchestrates several community-centric events throughout the year – an attic and treasure sale, a marathon apple pie baking event, a souper supper… when the pandemic hit, the LKG sewed facemasks free of charge for the community, and soon they'll be sponsoring a "mitten tree" displayed at the church where folks are encouraged to hang mittens, hats and scarves on the tree for those who may be without.
One of their major outreach programs in the community is "Food 4 Kids", a direct response to food insecurity among some elementary children. For children identified by the principals of the Twin Valley, Wardsboro, Marlboro, and Dover elementary schools, volunteers from the church and community pack bags of non-perishable food and sends these bags home with the children each Friday. The food is purchased by monetary donations, fundraisers, churches and locals who donate food. The Food 4 Kids program continues to grow as a result of the needs of the school children.
Join Elise Valentine Friday at 5:05pm when she chats with Barbara Hyde, a Loose Knit Group member, to hear more about the organization's charitable efforts and "Food 4 Kids" program.
Doing Good in the Neighborhood is brought to you by: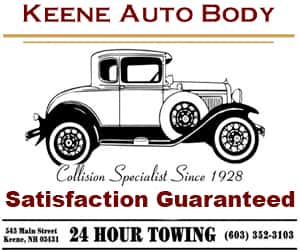 "Doing Good in the Neighborhood" archives  —–> HERE <—–