Doing Good in the Neighborhood Archives
WEEK OF 7/27
This week we're focusing on the Hops For Hope 5K, an annual fundraiser for the American Cancer Society which provides the necessary funds for us to support cancer survivors, caregivers and their communities.  
2020 will be a new adventure as we turn this into a Virtual Event! Join from across the street or across the country –  The fight for a world without cancer reaches far and wide! There are 2 registration options (both are a 100% tax-deductible donation) for individuals or teams.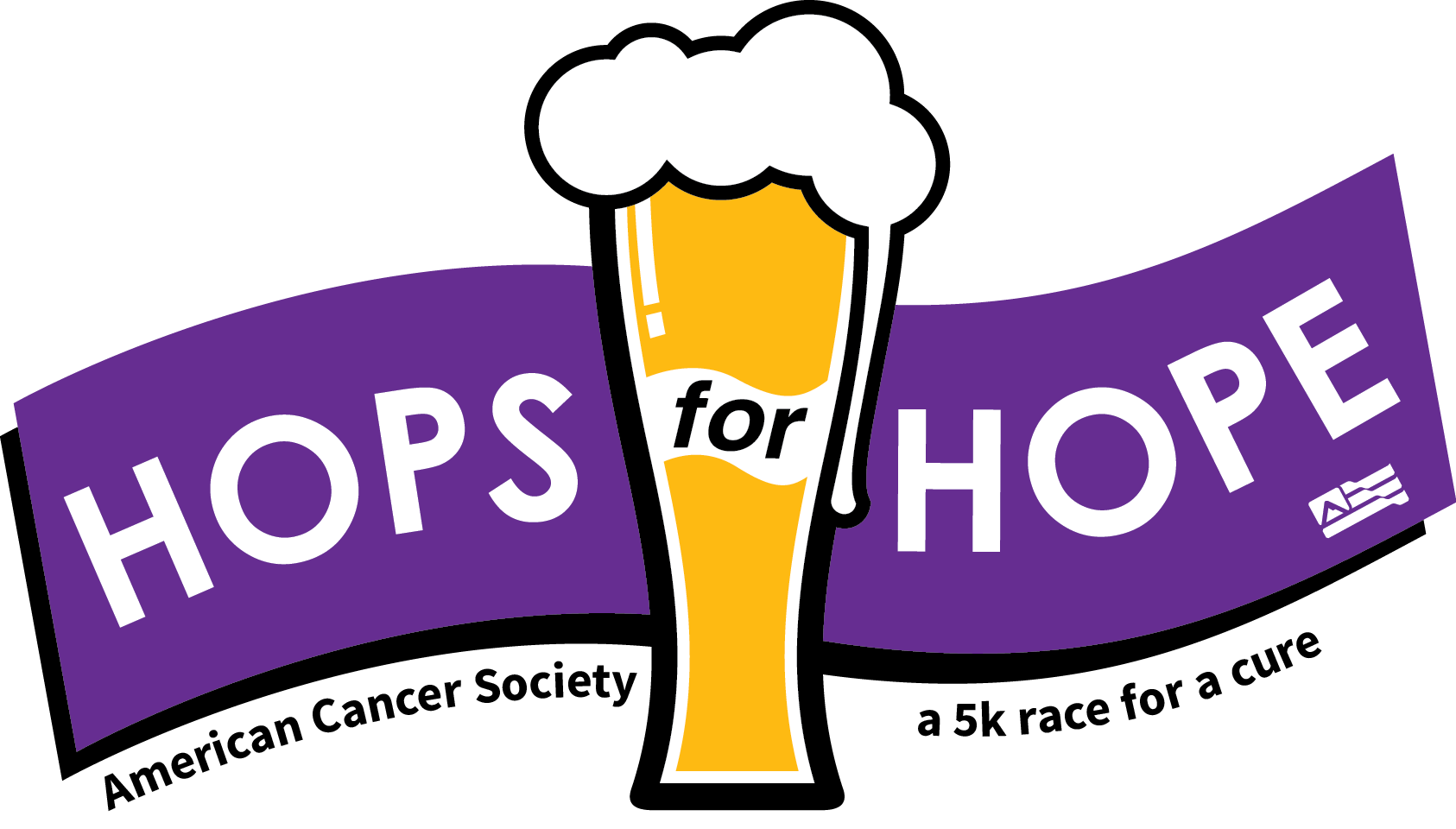 Participants are encouraged to complete their 5K anywhere that that have the ability to safely run, walk, ride, roll, etc. Each Monday in August registered participants will receive a new WEEKLY CHALLENGE in their inbox which enters them into a weekly prize.
The Top Fundraiser will WIN A Northeast Value Epic Pass, valued at $599 donated by Mount Snow. When a participant FUNdraises $100 or more they are automatically entered to win 1 FREE night stay at the Vermont Huts Association Chittenden Brook Hut. More giveaways will be announced on our Social Media accounts throughout the month.
Register or Donate HERE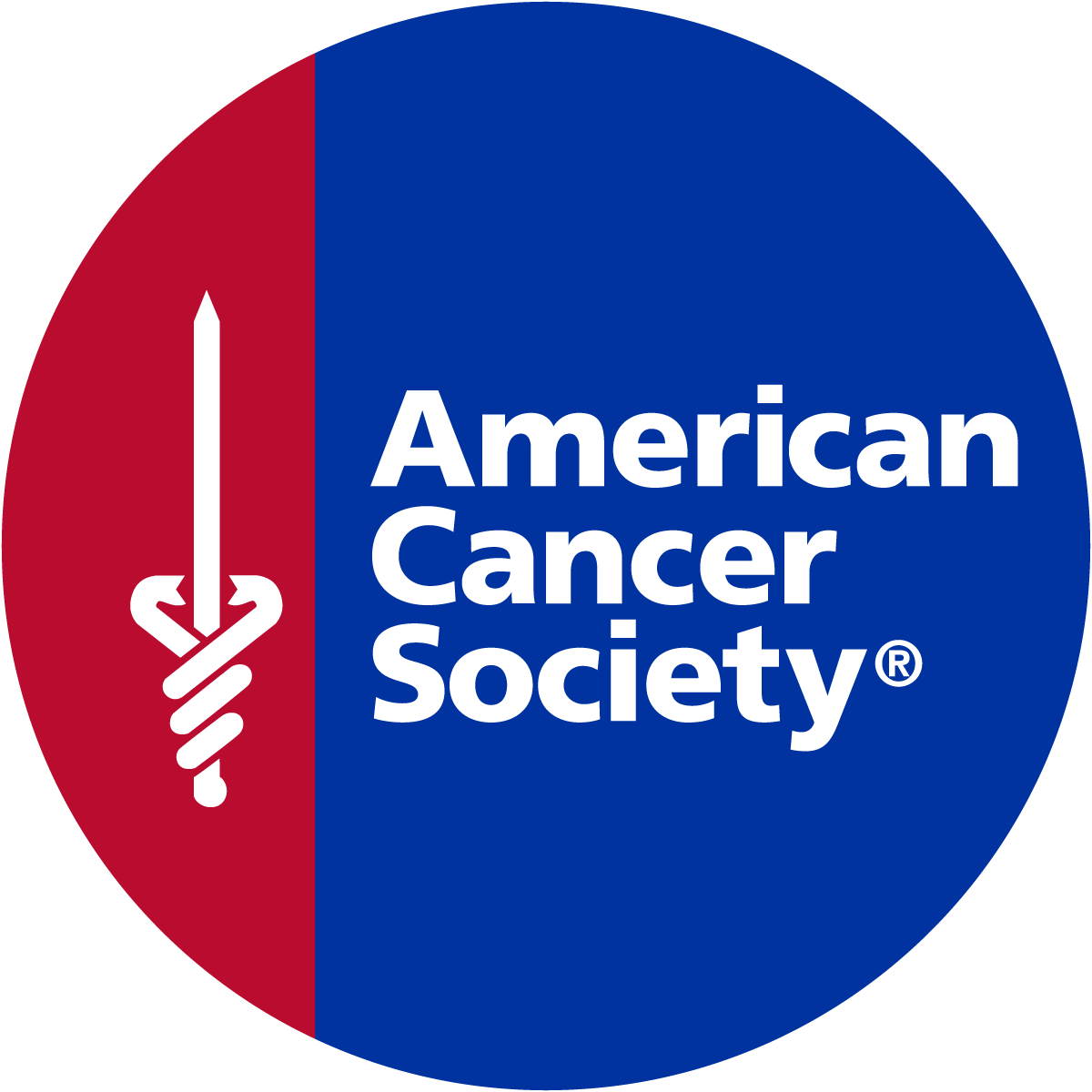 WEEK OF 7/20/2020
This weekend, Thursday July 23rd through Sunday July 26th, Thanksgiving in July is back, a local fundraiser collecting monetary and non-perishable food donations to assist hungry children in need.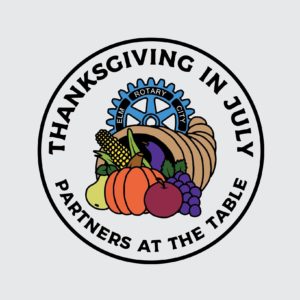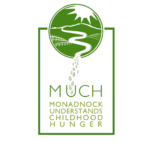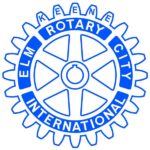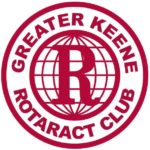 Keene Elm City Rotary, Greater Keene Rotaract Club, and the Monadnock Understands Childhood Hunger Coalition (M.U.C.H) are coming together to ensure that the hallmark fundraising effort doesn't fall victim to the COVID-19 pandemic.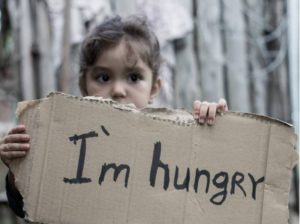 Children in our region are food insecure, and, unfortunately, this problem isn't just not going away, it is becoming dire.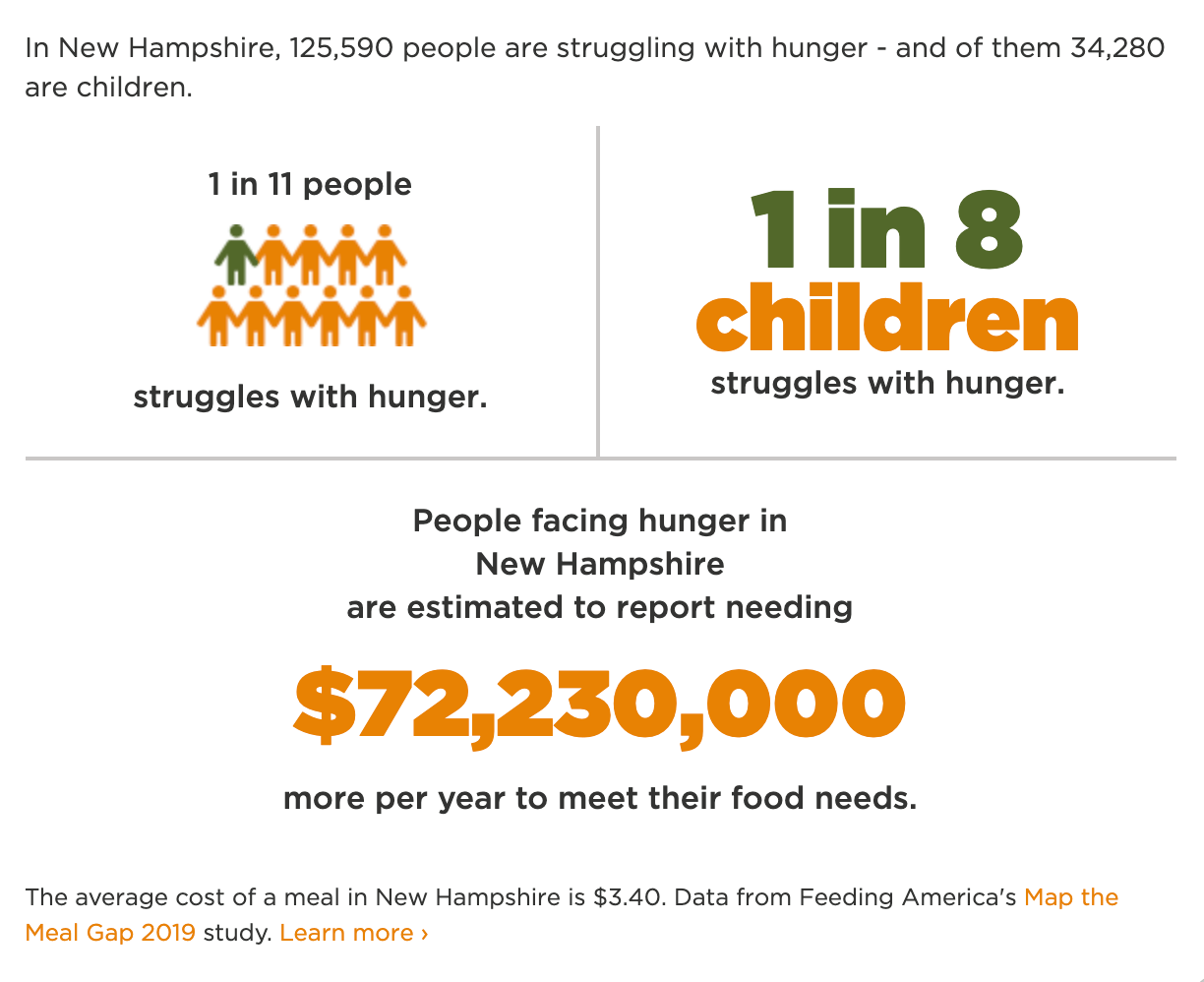 There are a couple different ways to make your contribution to help feed local children! Visit the Thanksgiving in July website HERE and click "DONATE" to place your monetary donation, or drop off your shelf-stable goods in the drop box in front of Ted's Shoe and Sport in downtown Keene. All funds will directly support local children in need of food.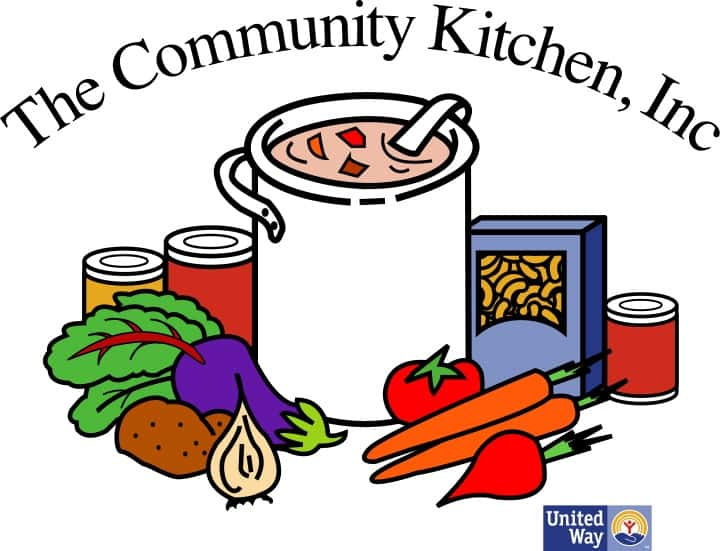 WEEK of 7/13/2020
This week we focus on The Deerfield Valley Rotary Club — Due to COVID-19, the Rotary Club had to cancel its traditional fundraisers so instead, is hosting an outdoor Garden and Live Music Tour this Saturday, July 18th, from 12-4pm, rain or shine. It will be a self-guided tour where you can visit beautiful gardens in our valley in any order you would like, and see live musicians perform! Visit some or all at your own pace. Tickets are a $25 donation, and can be purchased HERE or at the Chamber of Commerce in Wilmington when they are open. There will be a limited number of tickets sold, so get your tickets while supplies last!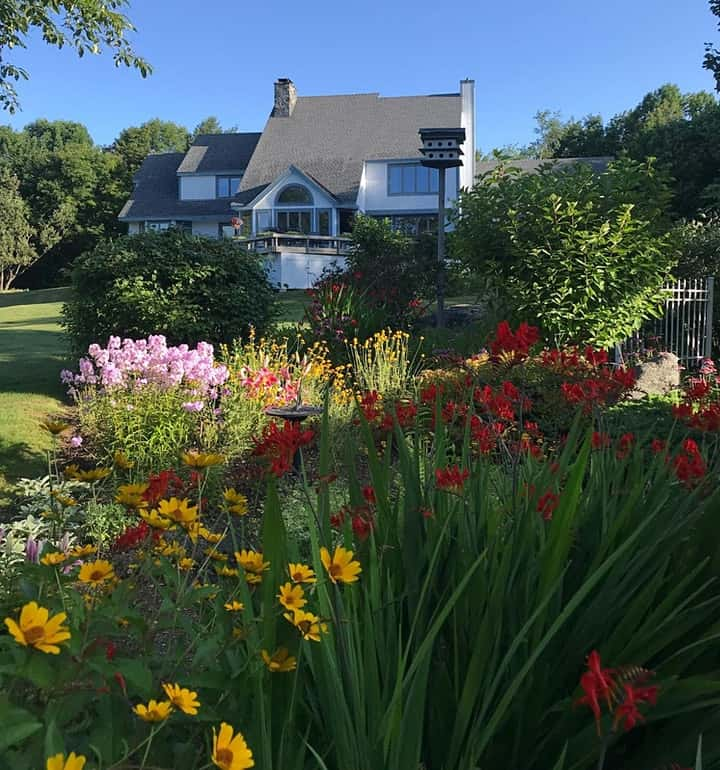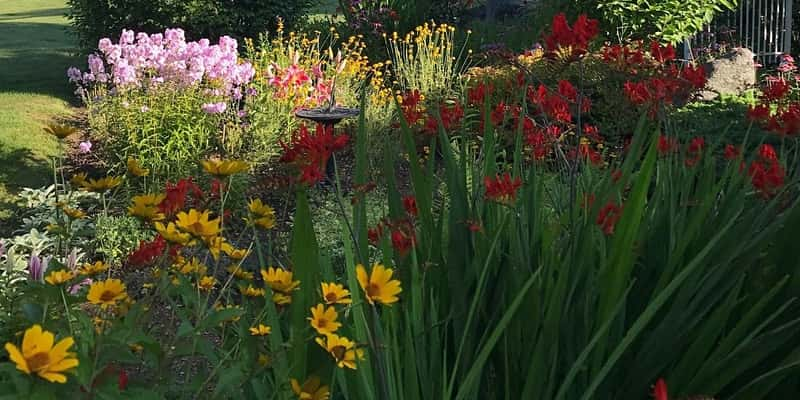 The Deerfield Valley Rotary raises money to then donate to the local community where it is needed,  so you can enjoy a great afternoon while giving back to the local community at the same time!
For information about this event and to see the list of musicians that will be performing as well as descriptions of some of the gardens, click HERE. There will even be a couple of artists selling their crafts/art, including a local favorite, Ann Coleman!
Follow The Deerfield Valley Rotary Club on Facebook!
WEEK Of 7/6/2020
This week we focus on two juniors from Keene High School, Mike Mariani and Devin McLaughlin who recently set out on a "Pedaling for Prevention" Tri-State bicycle journey (approximately 700 miles through NH, VT & ME) raising awareness for suicide prevention and honoring Mike's brother Nathan Mariani, who died by suicide in 2018. Shortly into the trip, Devin suffered a knee injury, so the trip unfortunately had to end, however, determined to continue to spread their message that "long journeys can lead to beautiful destinations", they altered their plans, regrouped and set out on a suicide awareness speaking tour.  They completed this tour on Monday 6/30 and were greeted with a hero's welcome in Chesterfield, NH.  When medical staff allow it, Mike and Devin plan to redo their New England ride, and also plan to cross the country (their original plan before COVID-19) in the summer of 2021 just after their Keene High School graduation.

The amazing team at Bulldog Design helped the boys create a line of Pedaling For Prevention apparel. All proceeds benefit the ride and suicide prevention. Click HERE to order your apparel.  The store is open through July 15th. New items have been added, including face masks.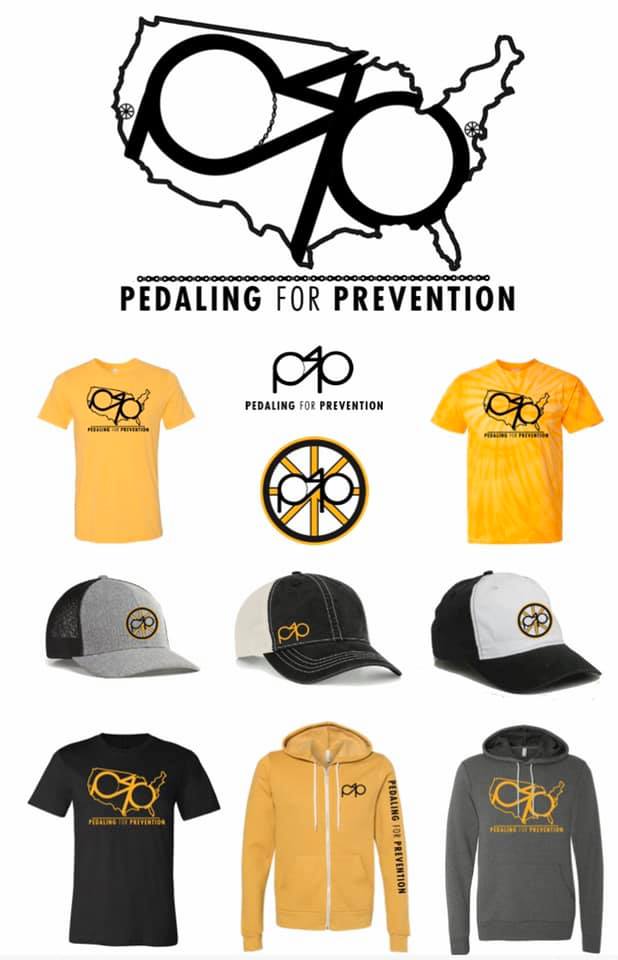 Any proceeds from their "Pedaling For Prevention" ride benefits The Samaritans, a local suicide prevention agency.
Donations can made at any Savings Bank of Walpole branch or mailed to:
Pedaling For Prevention, c/o Savings Bank of Walpole, PO Box 744 Keene, NH, 03431.
Letters of support can be mailed to:
Pedaling For Prevention, PO Box 303, Spofford, NH 03462.
Email: PedalingforPrevention2020@gmail.com
Instagram: https://www.instagram.com/pedalingforprevention2020/?hl=en
Venmo: https://venmo.com/pedalingforprevention2020
FaceBook: https://facebook.com/pedaling4prevention2020/
Go Fund Me: https://www.gofundme.com/f/sq26t-pedaling-for-prevention
For more information please visit: http://pedalingforprevention.com.
WEEK OF 6/28/2020
This week we focus on Stuart and John's Sugar House and Windyhurst Dairy Farm, in Westmoreland, NH.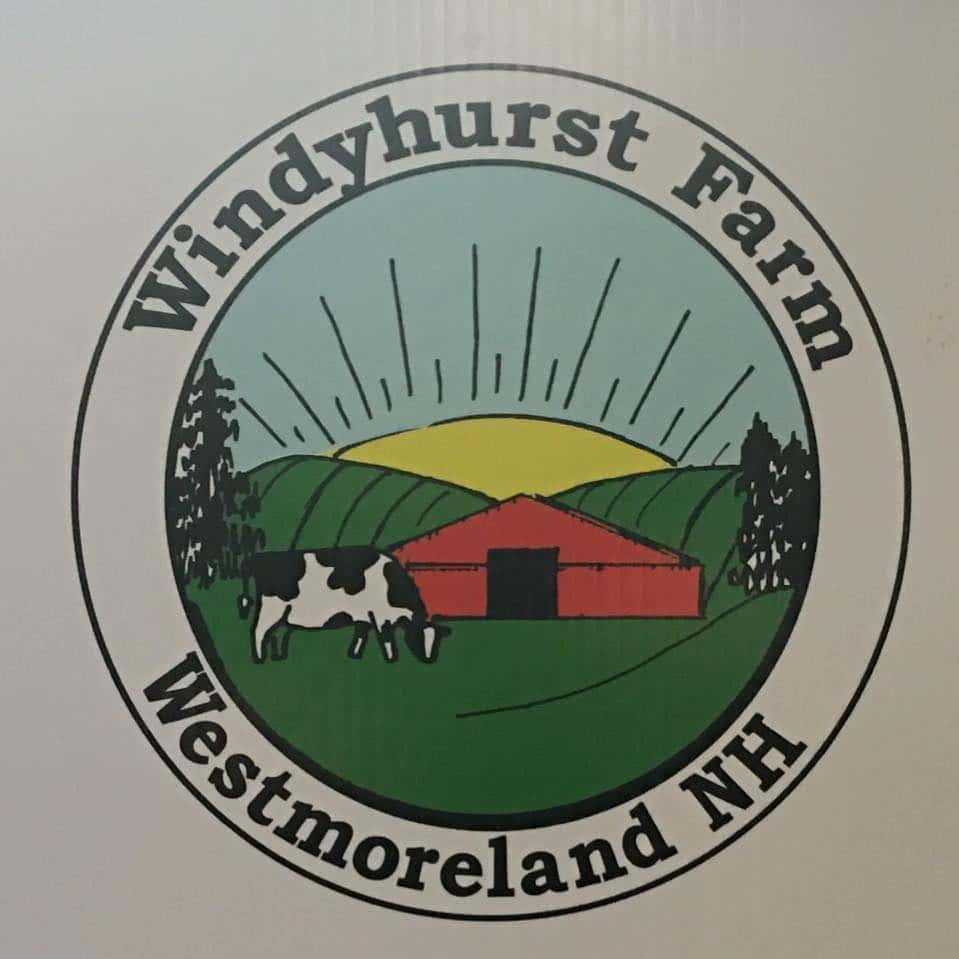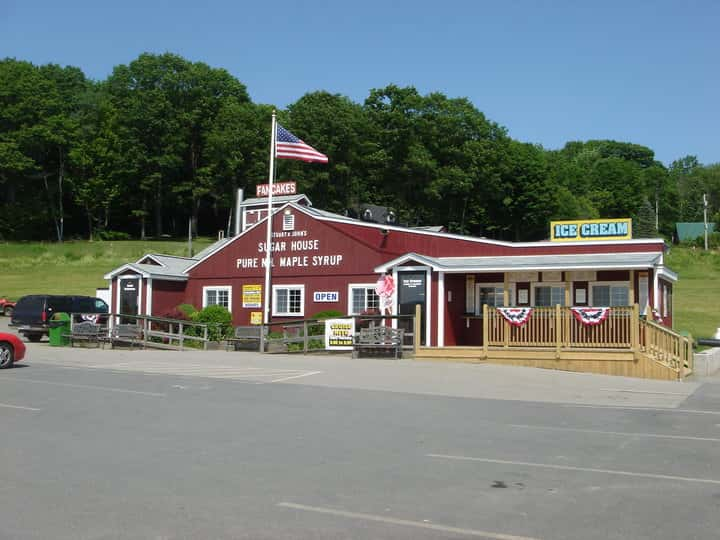 Stuart & John's Sugar House is known for maple syrup, pancakes and the like. Many people don't realize that Stuart and his wife Robyne also own and operate the Dairy Farm right across the street—Windyhurst Farm. The Adams Family has 4 generations living and working on the farm in various ways.
The Adams family has one of the remaining few dairy farms left in NH. In a state that had hundreds of dairy farms less than a generation ago, they are now one of only about 94 farms left in this state. It's more expensive to produce milk in the northeast. Milk prices have been too low for too long and many farms have been forced to sell.
In 2020, the milk price forecast was looking just slightly better. Farms around the state might have even come close to breaking even for a while. Then, COVID happened with devastating effects on milk income…essentially, the income was cut in about half of what it had been at the beginning of the year.
Through the spring, Stuart and John's and Windyhurst Farm had to get creative with the situation they were all forced into. They sold ice cream and their own beef in March and April out the take out window to customers who were brave enough to venture out when there were so many unknowns. They brought in some frozen foods and supplies that they could get from their restaurant suppliers to sell to people. They have slowly been trying to reopen.
During those unsettling times, it was hard to know what to do. They felt so helpless. As a family they believe strongly in their motto—to let their family serve your family. How could they serve our community during this time, when they weren't sure if they would even have a future farming with all this uncertainty.
In the midst of it all, they started to hear about how places around the country were running fundraisers to donate milk to people in need. A great idea—a mutually beneficial solution to solve two problems—people needing food, and farms having an oversupply and being forced to dump milk. They thought they would try it out for a week or two, and see how it went.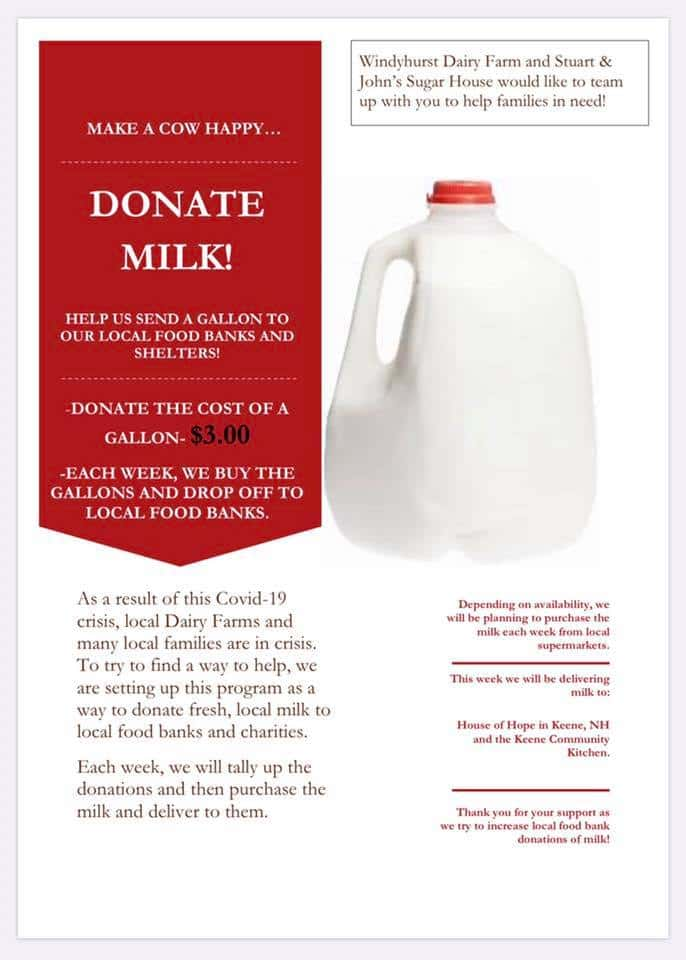 They started the first week in May. They were thinking maybe they would get 15-20 gallons in donations that first week…and they got 48 right off the bat! They ended up with another 128 that weekend that they spread into the following week.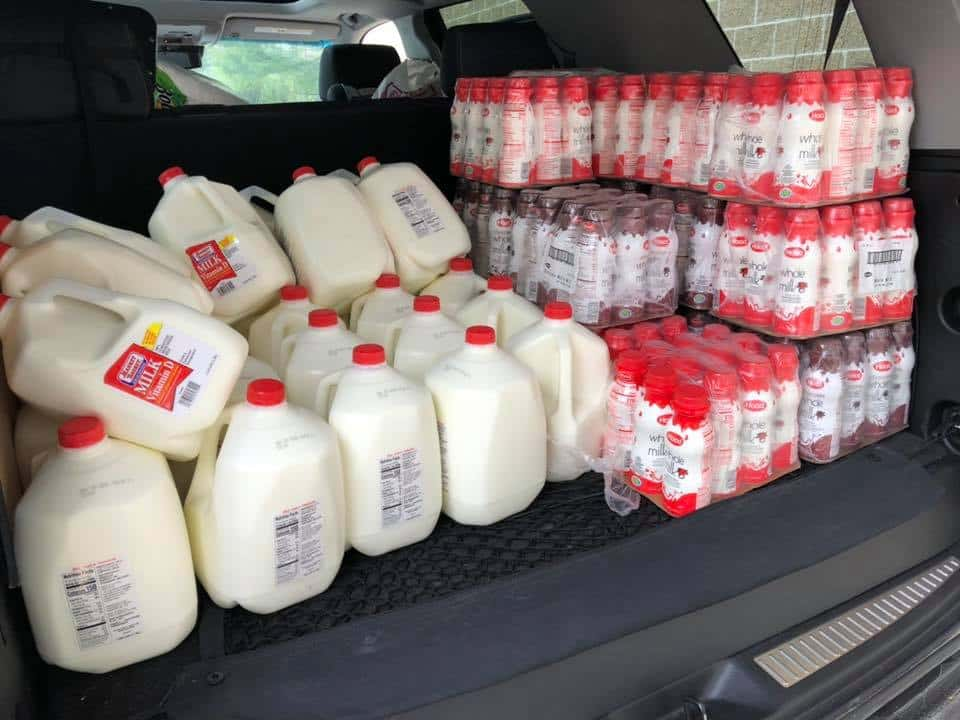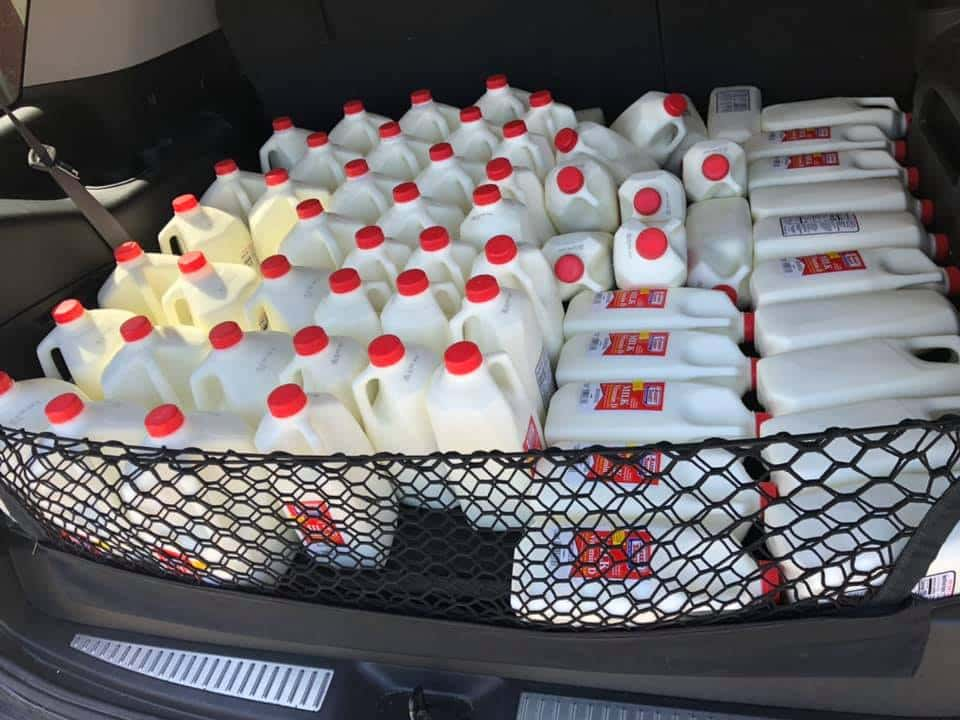 They contacted a few local food kitchens and found that
The Community Kitchen
in Keene would accept milk donations, as well as a rehab home called
House of Hope
. Then after they got up and running, they were contacted by
Feeding Tiny Tummies
and they have started donating to them, too.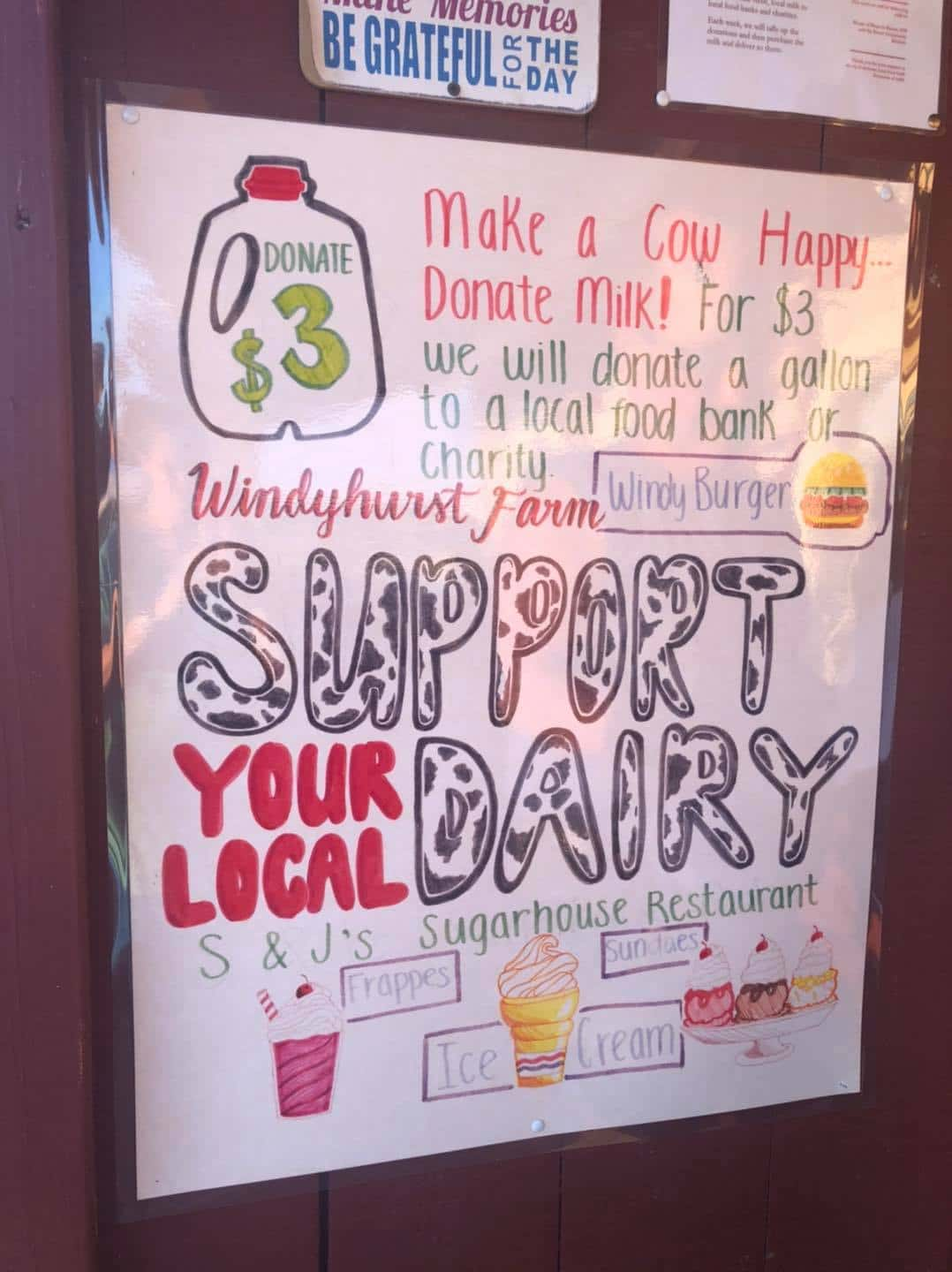 Their customers add $3 to cover a gallon of milk to their food and ice cream orders. Each week they tally it up and then distribute fluid milk to the charities. Since they can't bottle on our own farm, they do the next best thing—they purchase milk from
Market Basket
in Swanzey that comes straight from the
Hood
plant in Concord where their milk is bottled; so indirectly, it's their farm's milk. 🙂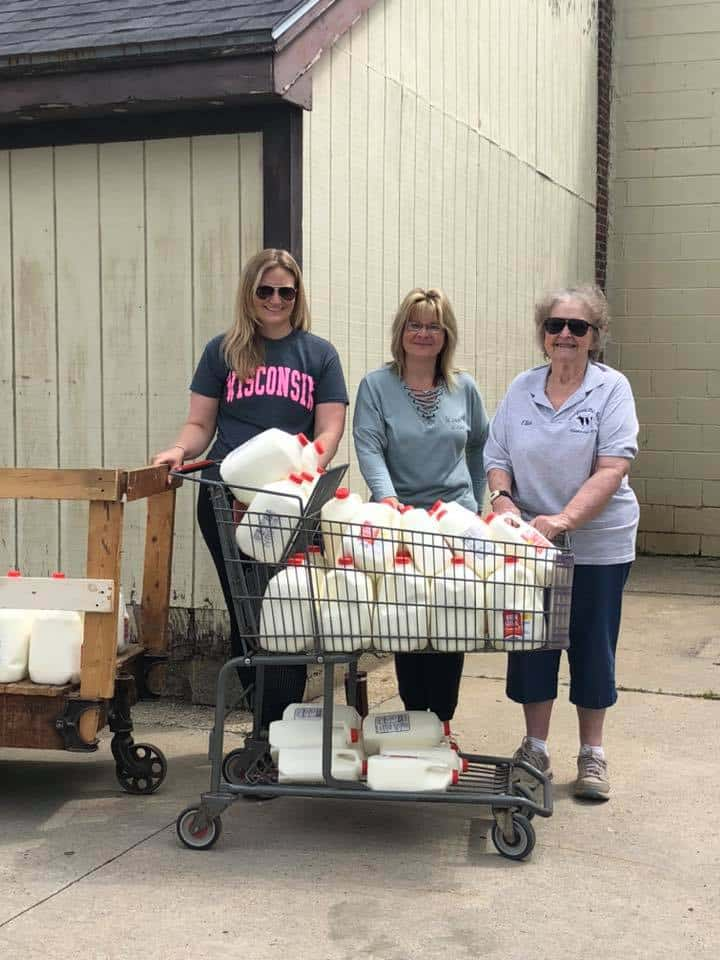 So far in 8 weeks, they have been able to facilitate the donations of over 525 gallons of milk. They do break out some of the donations to get half gallon and pint sizes sometimes to accommodate the needs of the community kitchen and feeding tiny tummies. Oftentimes half gallons let them spread the milk further between more families, and work better for smaller families or elderly folks. The pint size has come in handy for the community kitchen for the take out meals they had to do during COVID.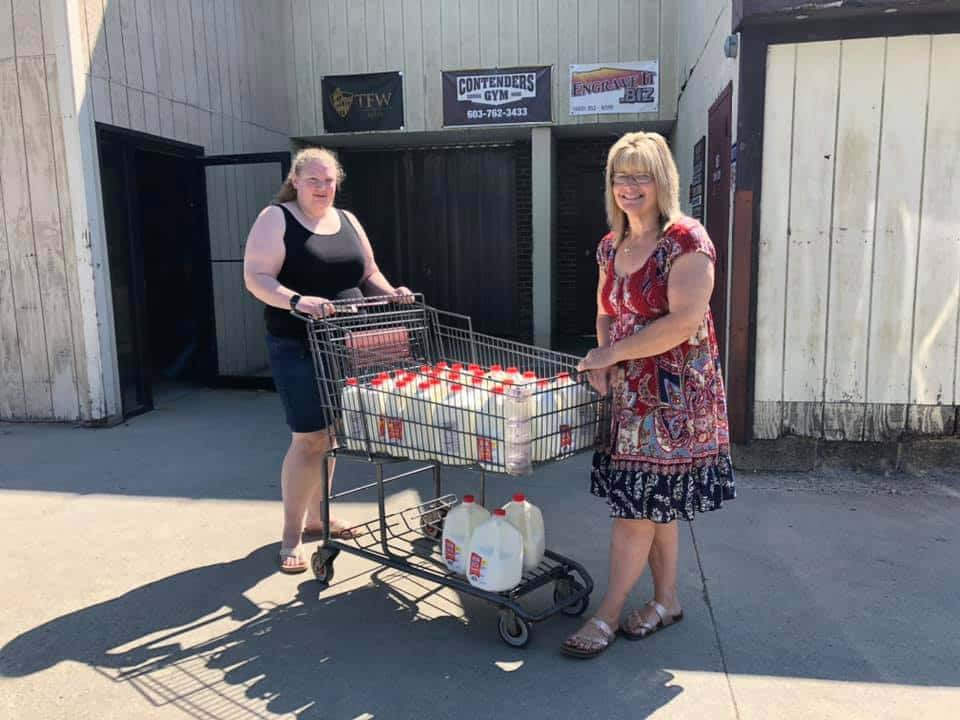 Thanks for supporting Stuart and John's and Windyhurst Farm as they work to support our community!
WEEK OF 6/22/2020
This week, we focus on the company MAMASEZZ, a local company that delivers fresh (never frozen) delicious, hearty, whole food plant-based ready to eat meals to your door… when the pandemic hit, they not only set up an in-house food store for everyone who works for them along with providing MamaSezz meals to their employees, but they are also continuing to donate hundreds of meals per week to food shelves and community pantries in the two towns where they have a base of operations, Brattleboro and Keene. MAMASEZZ is also working with a group of Brattleboro folks to provide restaurant food for people in town in a four-week pilot project that they hope to continue here and around Vermont. They are planning to offer logistics and their van to help move food safely to the distribution locations.


WEEK OF 6/15/2020
This week we highlight The Local Crowd Monadnock and their 4Ward Initiative — through a variety of crowd-funding campaigns, you're empowered to support the local business you wouldn't want to live without! The dollars raised helps these locally owned businesses weather the COVID-19 crisis, meet changes in community needs, and seize new opportunities to move towards a more local, green and fair economy in the Monadnock Region. Consider donating today to help one of the several businesses through TLC Monadnock's 4Ward Campaign like: The Monadnock Food Coop, Orchard Hill, Archway Farm and Prime Roast.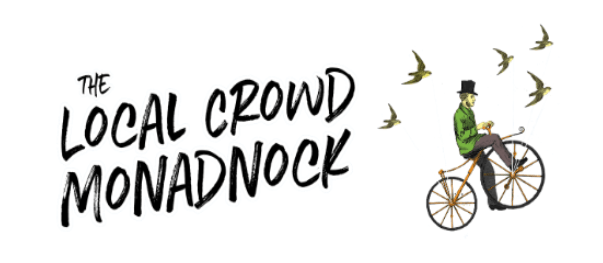 WEEK OF 6/8/2020
This week we spotlight the Rotary Club of Keene – the organization is hosting their annual Lobster Feast Raffle Fundraiser with money raised being put back into the community through Jane's Kids, which outfits local children in-need. Raffle tickets are only $5.00 each and there are 3 prizes (complete dinners for 10 delivered to the location of your choice within in the Monadnock Region *delivered uncooked due to constraints around COVID*). Contact your favorite Rotarian to purchase – or email info@keenerotary.org.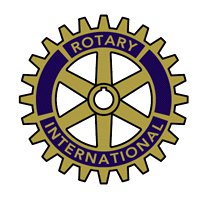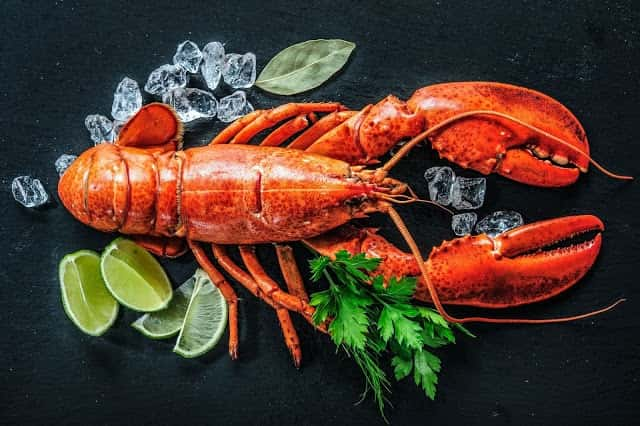 WEEK OF 6/1/2020
This week, we spotlight Nicole Reisman of Brattleboro – Operator of Nicole's Community Kitchen, and known as "The People's Chef". When we all began social distancing at the start of the COVID-19 pandemic, many individuals became housebound. Nicole selflessly stepped up and began using her culinary skills to provide hot home-cooked meals for her fellow Southern Vermonters during this time of need. Through her Facebook group page "Nicole's Community Kitchen", she makes meal announcements and takes orders, and with the help of volunteers, delivers these meals to people in Brattleboro and the surrounding area.
WEEK OF 5/25/2020
This week, we're focusing on Becky Arbella of Shires Housing, who helped create a temporary food shelf in Dover, Vermont in the Sundance Base Lodge of Mount Snow. Through different funding, including a GoFundMe account that surpassed her original request of $2500, an emergency grant, and food/beverage donations from the Vermont Foodbank, River Bend Farm Market, Mount Snow, and other local givers, she started the COVID-19 Temporary Emergency Dover Food Shelf.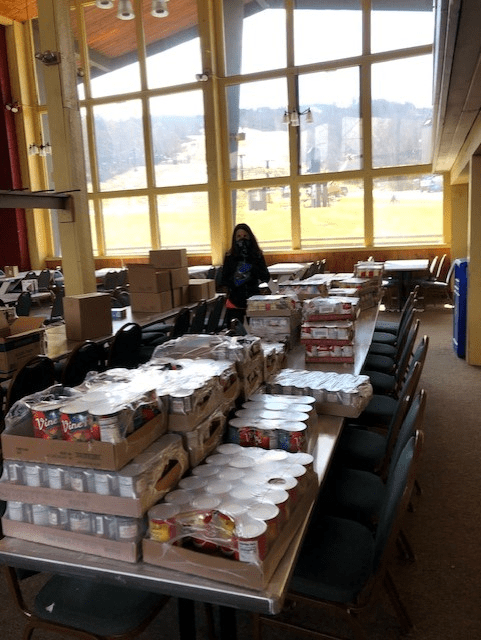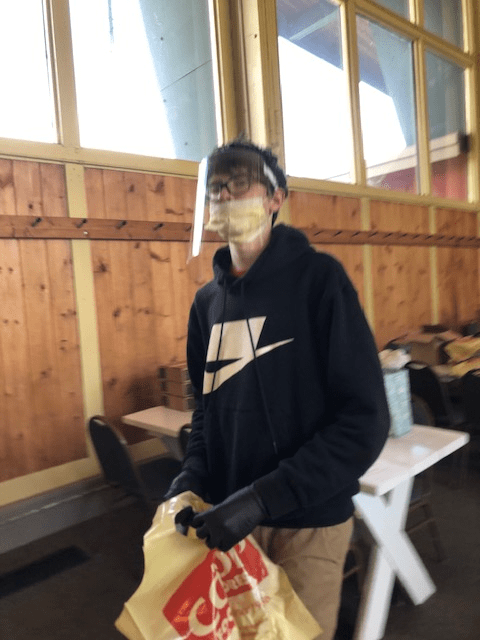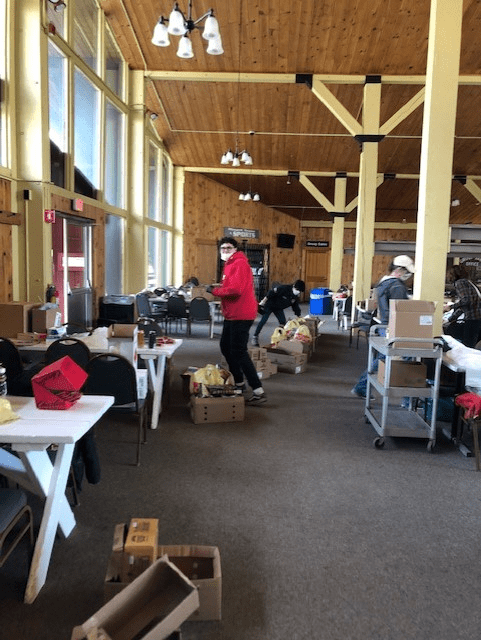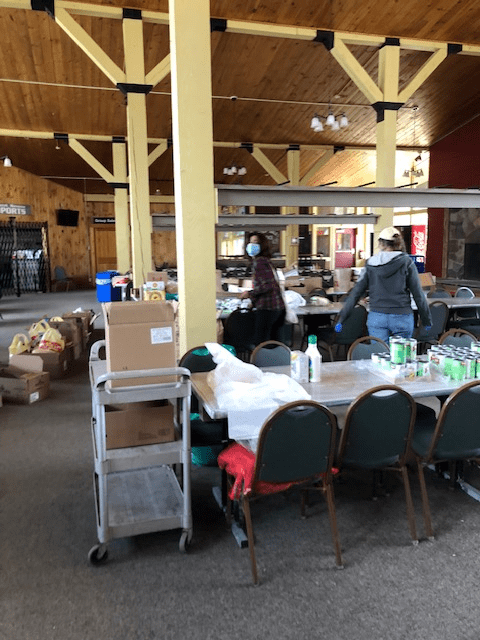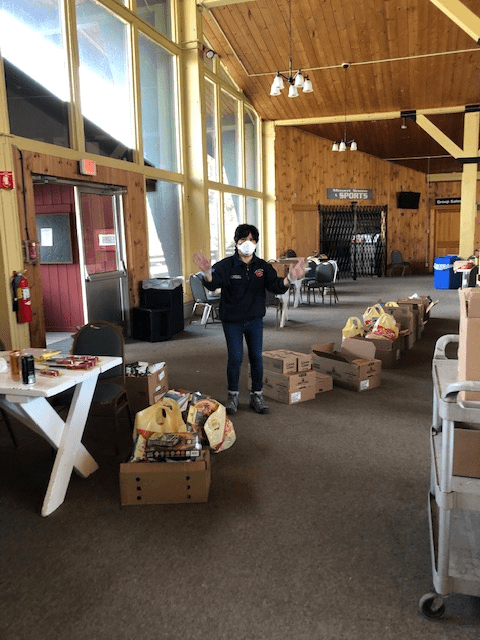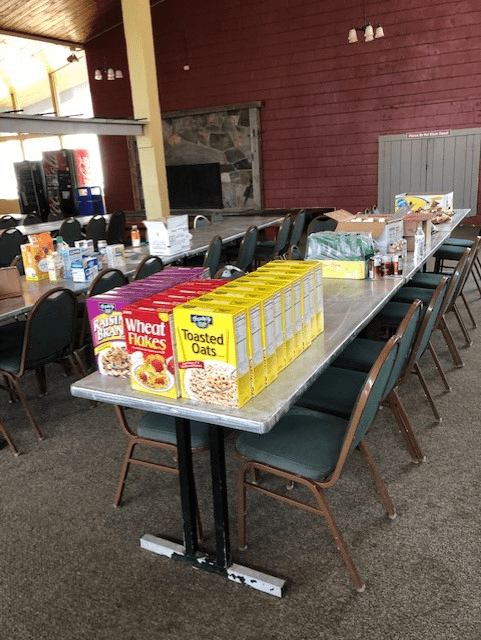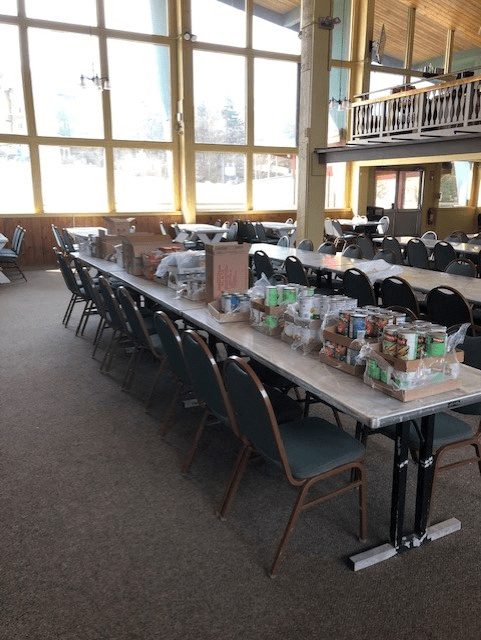 As the need from local families grew, Becky found it difficult to purchase items in bulk for the food shelf, so she decided to take the remaining funds and purchase several $25 gift cards to each of Dover and Wilmington's small grocery stores to give to families, so they could purchase their own items while keeping the money in the valley.
WEEK OF 5/18/2020
This week we focus on Brooke Kaplan of Vermont's own Darn Tough Socks. The company is selling the "Foodbank Farmer's Market" sock, with every penny from the sale going straight to the Vermont Foodbank. This lightweight lifestyle sock has a purpose beyond keeping you comfortable, it provides comfort to others… and so far, has donated over 170,000 meals to Vermonters in need.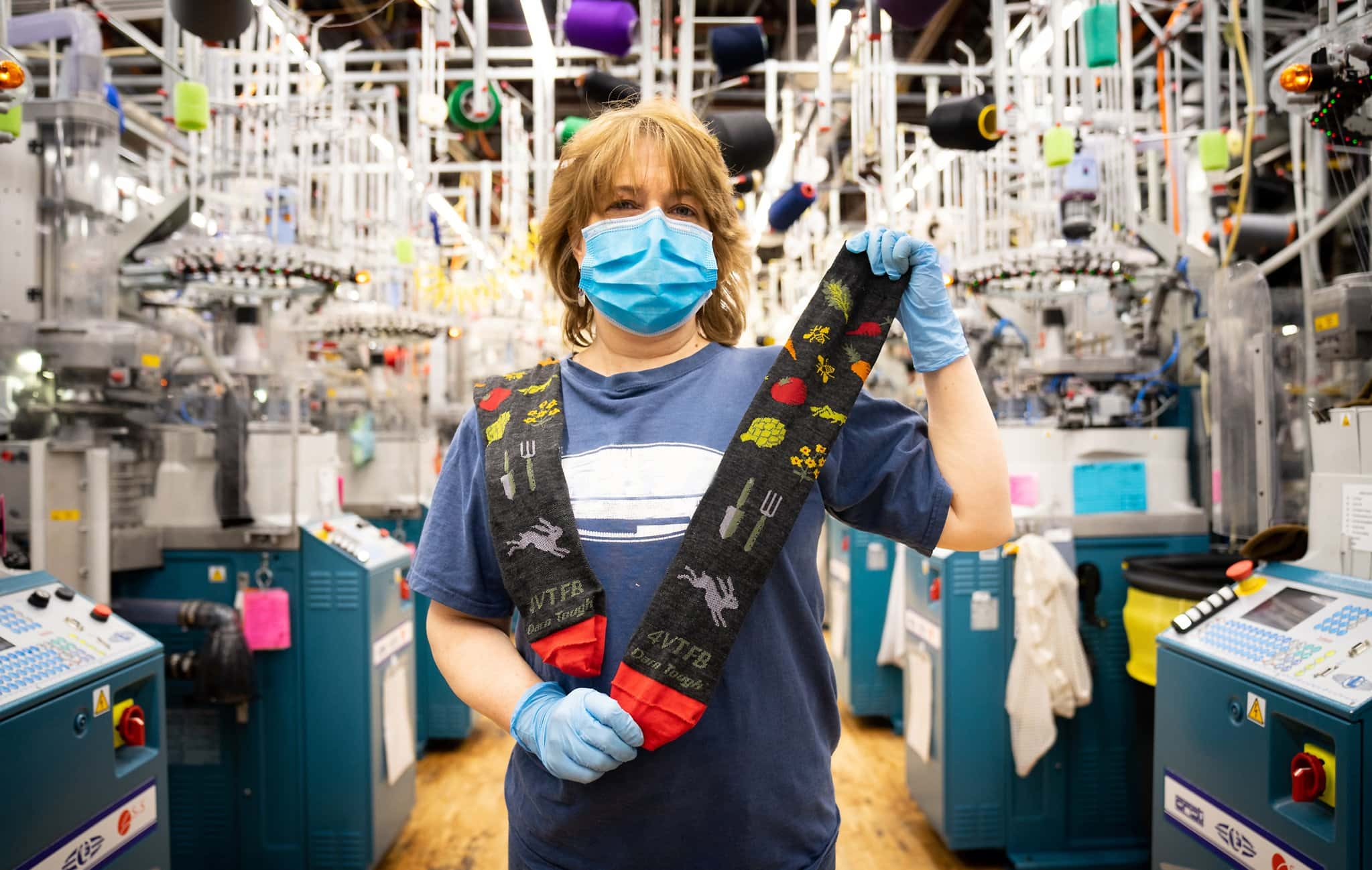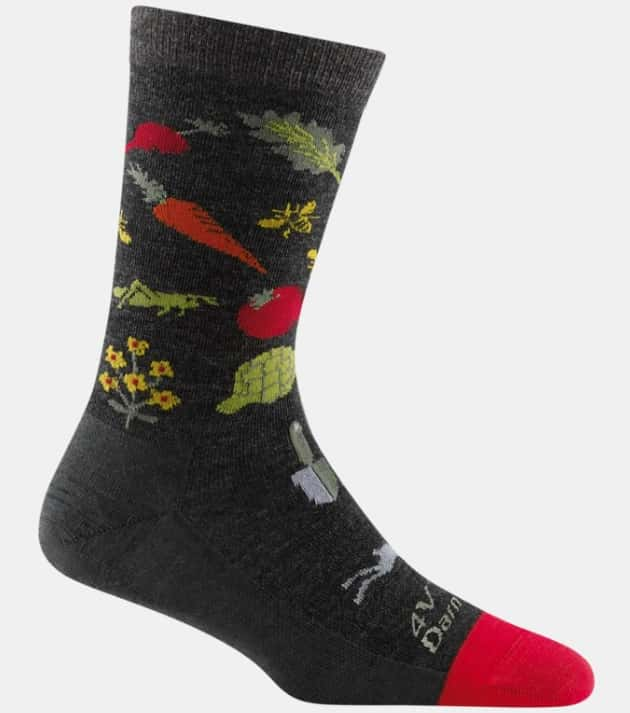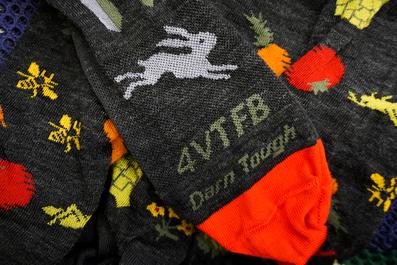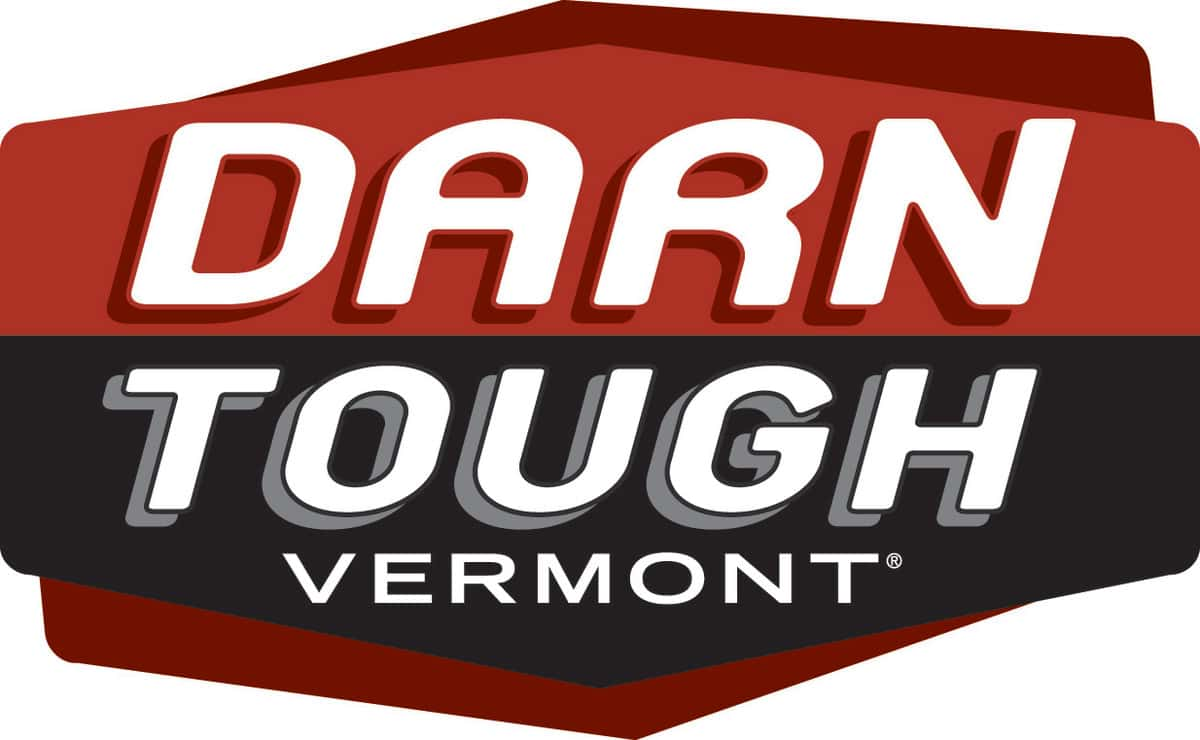 WEEK OF 5/11/2020
This week, we're featuring Joe Tolman, owner of Bulldog Design in Keene, who launched "the great grey tee project" in Keene and Brattleboro. Since early April, customers could order Oxford grey t-shirts with logos of local businesses and organizations in dark grey on the fronts, with "community support team, grey tee project member" printed in all caps on the left sleeve.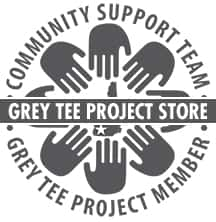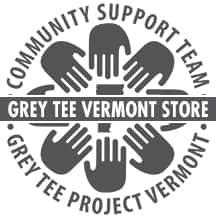 The shirts cost $19 each, and $10 from each sale went to the business that customers chose to support. Since many businesses were affected throughout the stay-at-home order, this was a way for Bulldog to help the community make it through COVID-19 related closures. In just over a month, nearly $100,000 was raised to assist local businesses!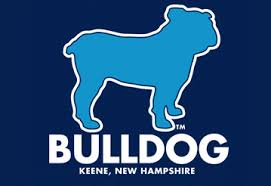 WEEK OF 5/4/2020
This week, we're featuring Jim Westbrook of CherryRail Farm who has put together a free food event on weekends in May and June for the public at The Retreat Farm in Brattleboro, VT.
Free breakfast sandwiches are available to the public on Saturdays and Sundays starting in May.  Just come down to the Retreat Farm in Brattleboro between 9 am – 12 pm for a sausage or cheese egg sandwich made fresh with local eggs and sausage.  To honor the social distancing details, you'll place your order at the drive-up order area and then drive up to the pick up station.  Socially distanced walk ups are welcome also.  Sausage donation and catering by CherryRail Farm with additional donations and support from Pete and Gerry's Eggs, Against the Grain, Brown and Roberts, Leader Home Center and Wendy's.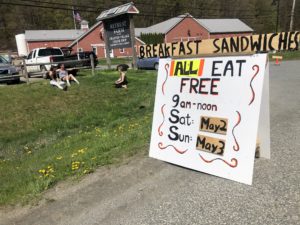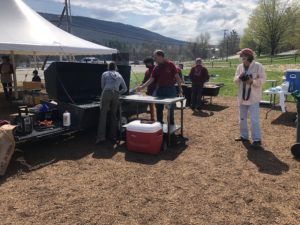 For more information email Jim at CherryRailFarm@gmail.com.