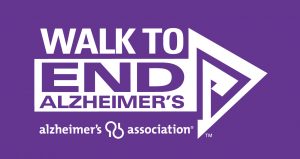 Currently in New Hampshire there are over 25,000 people living with Alzheimer's disease and over 68,000 caregivers. The annual Walk to End Alzheimer's is the largest fundraiser and awareness event in our region and will take place this Saturday at Keene State College.
Join Elise Valentine and Fish as they broadcast live from Fisk Quad from 8am to 10am. Registration begins at 8:30am and the walk starts promptly at 10am.  
The Walk is a fantastic day to celebrate, honor or remember loved-ones, and raise awareness for Alzheimer's disease.
Keene goes Purple THIS Saturday, with the Tri-State Rocker, The Peak!
Click HERE for more information and to register!